Frontline Worker Care Packs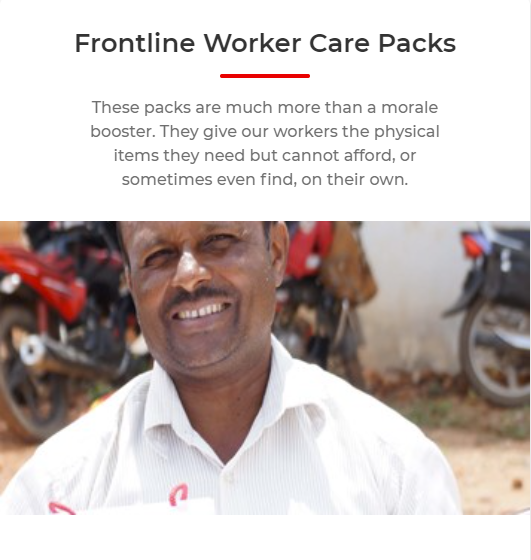 The ISSUE
Frontline messengers receive no government subsidies, Social Security, or retirement benefits.  Because many dwell in poor areas, they cannot be supported through church tithes and offerings. These beautiful servants of our Lord make great personal sacrifices daily to spread the Gospel, doing without some of the most basic needs that we Americans too often take for granted.
The INSIGHT
The Frontline Care Packs for Pastors provide for the basic needs of native frontline workers. These packs include: clothing, blankets, kitchen utensils, a clock, a carpet or mat for the church, and an umbrella for the family.
The IMPACT
These packs are much more than a morale booster. They give our workers the physical items they need but cannot afford, or sometimes even find, on their own. They are a tangible means of encouragement, provision, and love.
The INVESTMENT: $150