The Founder and President of Alpha Bible Churches of India, Pastor Cherian, was transformed when he heard The Great Commission preached at a tent meeting in a little village in Kerala, in south India. Little did he know that his entire life would be dedicated to spreading the Gospel to the "uttermost parts of the world."
Christians lead comfortable lives in Kerala where there has been a vast Christian influence since the first century. With very little industrial influence in this southern region, traveling to far places, let alone as a missionary, was highly unlikely. In the 1960s, cars and telephones were rare in the entire state. Even mail took over a week go from Kerala to the northern states. But after attending Bible college, Pastor Cherian was determined to follow the call of God to take the Gospel to the northern regions of his great country.
Trusting in God, he moved with his wife and child to the city of Baroda, located in the northern state of Gujarat. The journey via steam engine trains took more than three days. After years of prayers and labor, the work– now primarily located in North India– has "spilled over" its borders into Nepal, Myanmar, Africa and other countries as well.
From the earliest days, two factors caused the direction of a mission-driven man to become a mission-driven movement: the emphasis on discipleship and the emphasis on missions.
As a new believer, God allowed Pastor Cherian to be surrounded by others who were willing to love, nurture, mentor, and disciple this twenty-year-old farmer's son who had been thrown out of his home because of his stand for Christ. Discipleship was also important to him because he knew from studying the Scriptures that discipleship was important to God. He saw the priority that God places not only on the salvation of a soul, but on the discipleship of that soul as well. Pastor Cherian has always had the fervor to preach Christ and plant churches among the unreached and unengaged people groups, yet even from the early days, he looked beyond the borders of India. That vision is ongoing till this day .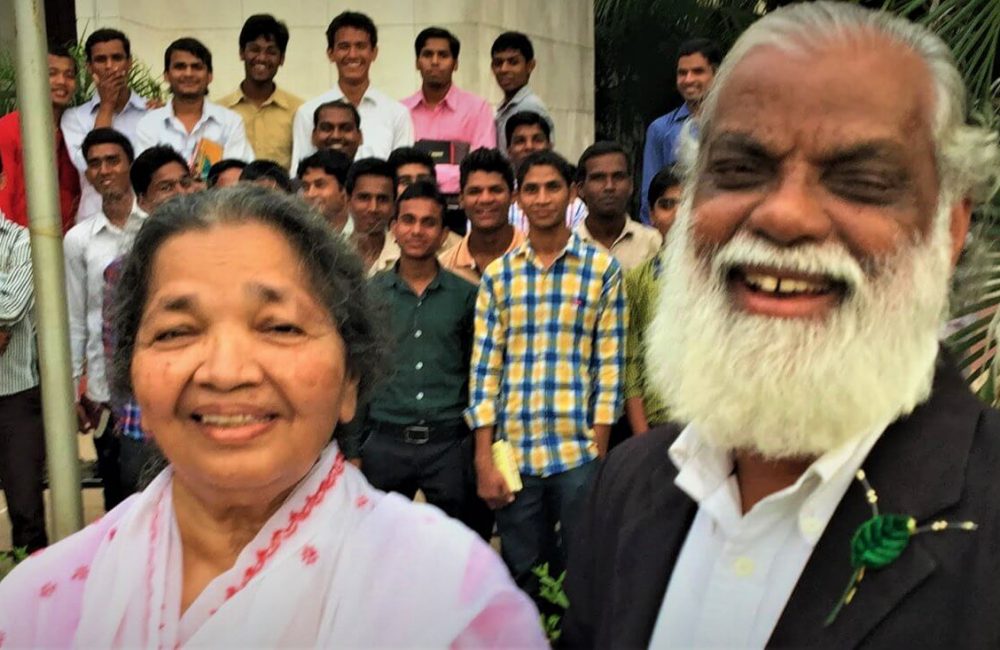 Pastor Mathews and wife Grace started their ministry in Kerala
Moved to Gujarat and started pioneer church planting work in Baroda, Gujarat
Established their first Church in Baroda City, Gujarat State
Held their First Annual General Convention in Gujarat
Started Bible School in the house of Pastor Mathews & Grace
Launched first Impact Ministry Conference
Established first 100 churches and commissioned leaders
Celebrated 50 years of God's faithfulness
Trained 26,000 people through IMPACT Leadership Conference