ALPHA MINISTRIES COVID-19 RESPONSE
India is experiencing a catastrophic surge in COVID-19 cases due to the mutated variants of the virus. With your help, Alpha Ministries is distributing food and hygiene supplies to people in desperate need because of COVID-19.
Battling Hunger
The current crisis has created fear and uncertainty among the poor and vulnerable populace.  Their earnings have been irregular over the last year and they have encountered an inability to provide for their families, causing widespread hunger.  With limited or no daily income, many Indians cannot afford food during the nation's lockdown, even if it was available for purchase. To stop the calamitous consequences of malnutrition among both children and adults, we are providing Relief & Ration Kits to sustain families during this crucial hour of need.  Through supporting the nutritional needs of vulnerable communities, lives will be transformed. These Relief & Ration Kits are put together and dispersed in local communities by our Frontline Messengers.
Battling Medical Emergency though our Hotline.
South Asia is in the midst of a major health crisis and your support is critical. Financial support is required to support families needing emergency medical care.  A help line has been created for these medical professionals to contact us. Christian medical professionals are asked to contact our office if they see people who are refused care because they cannot afford medical care and/or need other assistance.  Families in need of financial help for medical care also will be directed to our hotline.  Partnering churches are asked to contact us if they need help.  A WhatsApp advertisement was completed to encourage people to call the helpline and we will provide the following services to those in need:
1. Prayer and counseling
2. Medical transport (ambulance & ambulatory service)
3. Medical directions & assistance
4. Financial help to obtain medicines and other medical help
5. Food (meals) for those who are sick with COVID and are in isolation
6. Relief ration kits
7. Financial support for widows of pastors

Other help, hope and healing steps taken:

-Our training center has been turned into a COVID emergency room.
-Our ministry van is being converted into an ambulance.
All this is being done by our workers even as they too suffer with illness and family members
impacted by COVID.
The Battle Ground
Nepal, Burma, India, and Bangladesh
The Battle 
Asia's Worsening COVID-19 Crisis Alpha Ministries began our COVID Response work in April 2020, helping to ease the suffering of families caught in the eye of the pandemic storm. The Lord blessed and we brought help, hope & healing to over 30,000 families in Nepal, Burma, India, and Bangladesh. Over the last month, we have seen a sudden rise and the ravaging impact of the second deadly wave of COVID-19.  This new wave has caused loss of lives, massive decimation of the economy, and an unprecedented humanitarian crisis.  There is so much needed to stop this devastating emergency. The infection rates are the highest ever seen, nearly triple 2020's peak. Hospitals and ICUs are operating at or over capacity. Hospitals across the country are reporting oxygen shortages, and they do not have enough equipment to treat the increasing cases of COVID-19. With no more room for patients in hospitals, many have perished in ambulances, clinics, at home and even in the streets while waiting for help.  The poor and marginalized are hugely impacted with the consequences and we need to act now. We have launched a comprehensive response to help the needy on the frontline.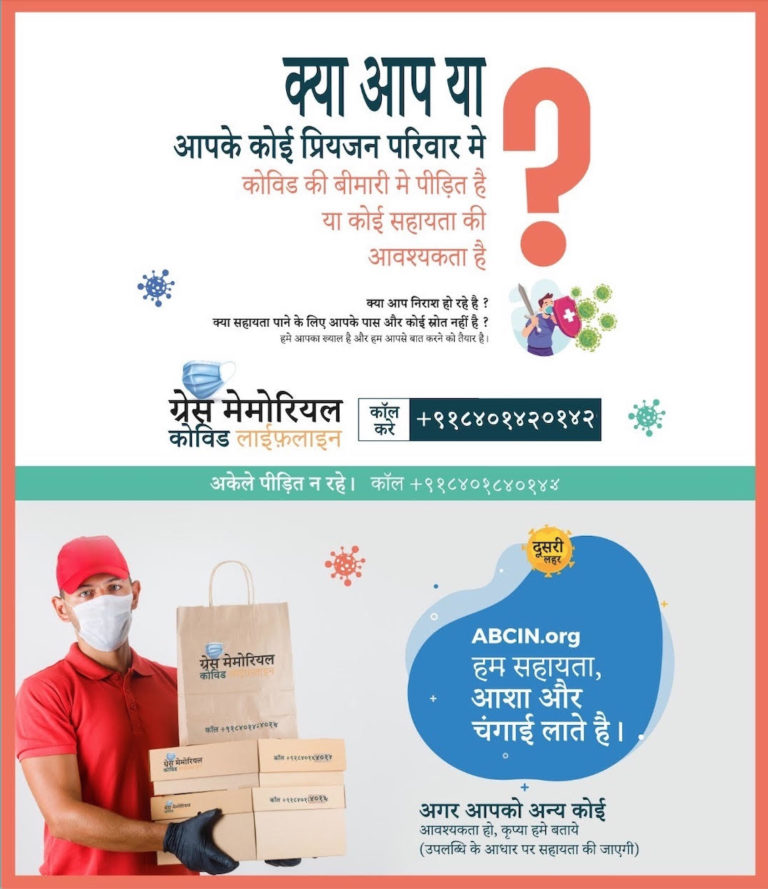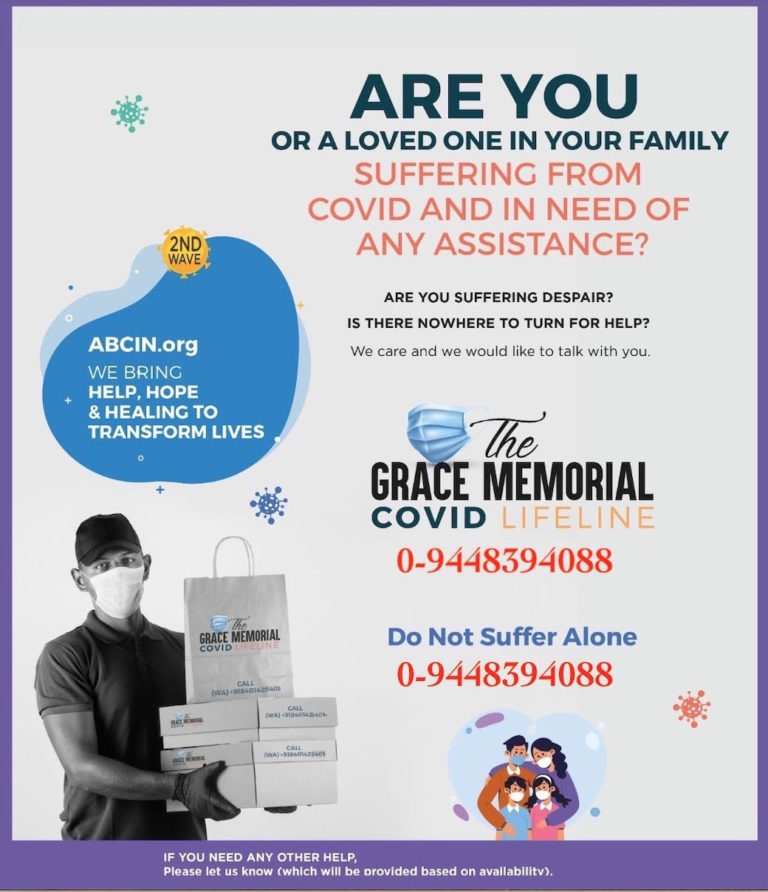 Battling the Future
We anticipate the needs going forward as the virus (hopefully and prayerfully) subsides.  We are organizing a Post-COVID Relief Plan.  There are long-term effects of COVID that we are seeing now with these variants.  There are lot of complications post-disease like extreme fatigue, lethal fungal infections, palpitations, brain fog, and blindness, to name a few.  As the needs continue, we will dedicate Alpha Ministries to be the help, hope and healing.
Battling the Truth
God gifted both of my parents, Pastor Cherian and Grace, with the ability to see people through the Lord's eyes. During their time on earth, my parents devoted their entire lives to the needs of the poor and the hurting in India, so that the lost could know a loving Savior in Jesus Christ.  The two were indeed one of a kind. Thank you for your outpouring of kindness and support as my family and I grieve the loss of my beautiful mother, Grace Mathews. John Lennox once said of his own parents, that their '…faith was authentically lived out at home.'  My siblings and I can testify that this too was true in our home.  My mother was always willing to meet the most urgent needs around her regardless of the source of people's pain. Her vision was not just to meet physical needs but through various forms of helping, to point every person to a hope found only in knowing and understanding Jesus Christ. During this troubled time of the COVID surge that is sweeping Asia, the immediate needs are so great and entire families have been affected by COVID death, hospitalization, and loss of income related to increasing poverty from the worsening health and economic crises.  The truth of Christ is needed to battle the hopelessness that these people are feeling.  Your prayers are deeply needed.  Please help us continue my mom Grace's vision of reaching others by considering a memorial gift that would go directly to those suffering and impoverished. Thank you in advance for your prayers and financial support.  God's blessings upon you and deep appreciation for considering partnering with us.