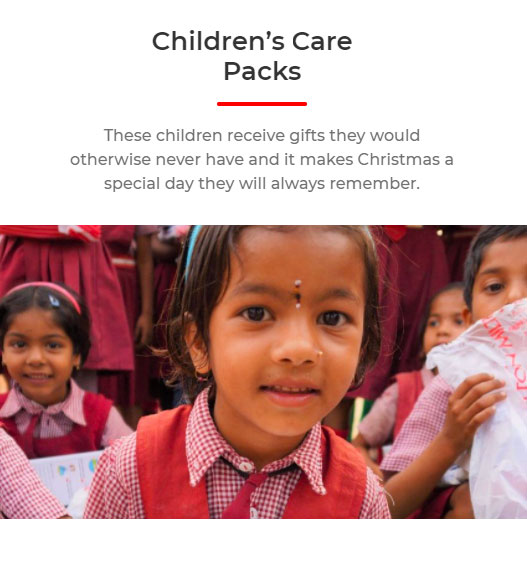 The ISSUE
For orphaned and underprivileged children in Asia, Christmas Day does not offer any hope of gifts or enjoyment.  A rejected child often has very little to find comfort in, so providing a Comfort Pack is like providing love directly to that child in a box.
The INSIGHT
Alpha Ministries provides a Christmas gift box which includes needed items such as a school uniform, shoes, a raincoat, a hygiene kit, and toiletry items. These packages are provided for native pastor's children and the children of Grace Children's Homes to meet daily needs.
The IMPACT
These children receive gifts they would otherwise never have hope of receiving and it makes Christmas a special day they will always remember.
The INVESTMENT: $40 per pack