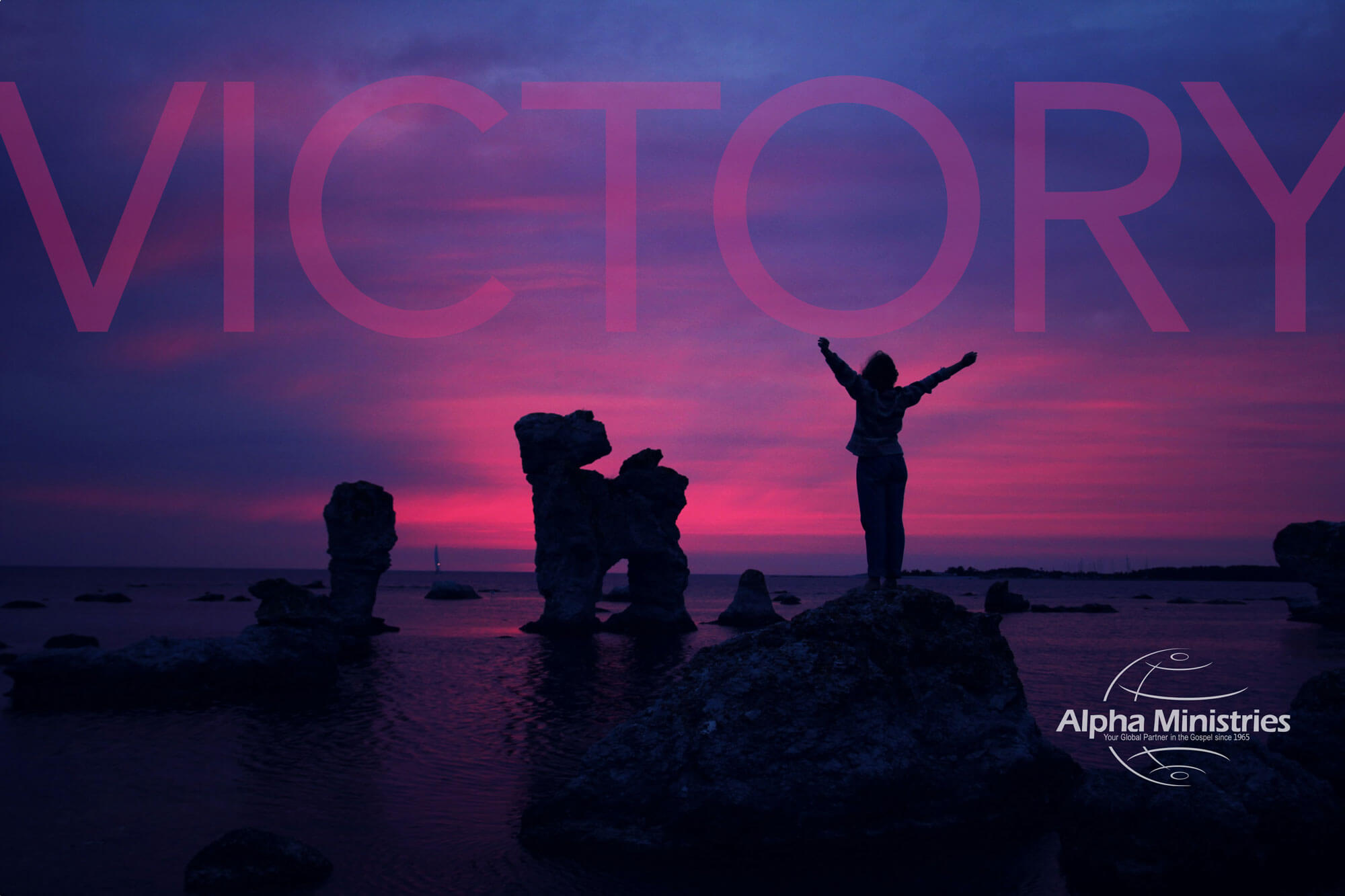 While the CoVid19 pandemic shakes every nation on earth, I'm sure you have felt the impact of it in one way or another. This global crisis reminds us that things in life can change very quickly and that nothing is certain except for the Word of God. But that very certainty is why we do not lose hope or live in fear. We know Jesus Christ is Lord, He is on the throne and He is the One who has the victory. Amen!

As a friend of Alpha Ministries, I want you to know that we have been praying for you in the midst of all the turmoil. Like Paul wrote, "I bow my knees unto the Father of our Lord Jesus Christ" that you might be filled with all the fulness of God—praying the will of God to be completed in you. "According to the eternal purpose which He purposed in Christ Jesus our Lord" (Eph.3:11).

We pray that all of us will emerge from this crisis with our lives and families intact and with our faith and trust in God stronger than ever. We are praying earnestly for the protection and healing of our community as we seek the welfare of our city and country.

As scary as this illness is for those of us living in the United States, it can be even more costly for Christians in other countries who regularly experience harsh persecution for their faith. We receive regular updates about increased threats and attacks against believers throughout South Asia since this began.

Can you imagine how hard it is for fellow believers who are grappling with coronavirus, lockdowns and shortages on top of persecution? Please continue to lift them in your prayers.

This lockdown has created what amounts to a refugee class of people—roughly 300 million in India and millions more in Myanmar and Nepal—who live below poverty level and survive hand-to-mouth based on daily earnings. These workers have been trapped away from their families and their homes without resources or means enough to even buy food.

We have a God given responsibility to pray and show His love in the midst of their fear, hunger and confusion—by providing for their basic needs. During these difficult times, our Frontline Messengers continue to be a light unto the nations by delivering food, praying and helping those in need.

Your prayers and support are making a difference for those suffering in the midst of this crisis. On behalf of frontline messengers, pastors, children, youth, churches, and families we represent worldwide, thank you so much for your prayers and partnership!


[To help Alpha Ministries provide essential, emergency food and supplies, please make a secure online donation today. Thank you!]