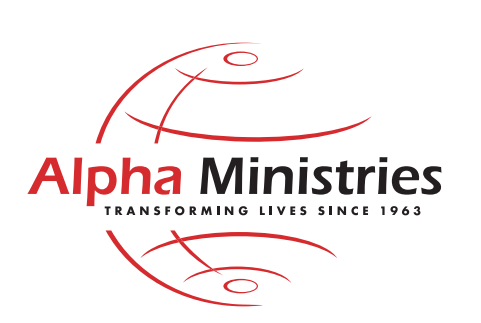 Foundational stones in Alpha Ministries are formed through many various functions of support. At the United States home office in Lynchburg, Virginia, Kelly Urbani has been helping the heartbeat of the ministry since 2007. Kelly has been married to her husband, Brian, for nearly 36 years and they have raised a son and daughter. They are the grandparents of 3. Many of you have come to know Kelly as she has helped you in some aspect when you contacted the office. In this newsletter, we would like you to get to know her a little better in her own words.
"I was born in Manassas, Virginia. At the age of 10, my family moved to Vermont. We lived there for 7 years after which we returned to Northern Virginia.
I had known my husband Brian since I was a little girl, however he was 5 years older than me, so we did not socialize in the same friend groups until the college/career Sunday school class. I had just moved back from Vermont. His dad "fixed" us up on our first date. Still being a teenager, I was not quite ready to enter a relationship destined for marriage so soon and I let him know that. In the days following, Brian's dad was diagnosed with cancer and four months later went home to be with the Lord. The following spring, my dad decided to get us back together. I hadn't dated anyone in the interim because I was always comparing them to Brian! We were married the summer of 1987, on my grandparents' 53rd wedding anniversary.
My job description with Alpha Ministries says – executive assistant, but I feel office manager is a more suitable title. Brother Bennie and I attended the same church – Temple Baptist in Madison Heights, Virginia. Also, our daughters were in the same class at Temple Christian School (TCS). I worked as the lunchroom supervisor at TCS. One day in 2007, Brother Bennie approached me about helping him with some office duties. In 2009, when Brother Bennie took his family to live in India for a year, I helped in his absence to keep the office going. In 2013, having completed college as an adult, I left my job at TCS to see where God would have me for my next chapter.
In 2014, I experienced "empty nest" syndrome with my youngest off to college. I had a degree and was searching for the place where God wanted me to go next. I sent out hundreds of resumes, had multiple interviews and yet, no clear answers. God closed every door until I did get a job in the office of a local company, but I knew it was only temporary. During the time that I was working, I was unable to volunteer with Alpha Ministries. With that void, I continued to pray for work that would be as meaningful as raising my children because I wanted the rest of my life to count for the glory of God. I felt Brian and I were already blessed by his income, so seeking work for the benefit of income was not as important to me as making an impact for eternity. Late in 2014, Brother Bennie approached me once again about the possibility of coming to work for the ministry. He was in the process of moving the office from the campus of Temple Baptist to an office location in Lynchburg. I knew this was God answering my prayers. In February 2015, I came on officially as a staff member of Alpha Ministries.
The most challenging part of serving in my role is the mail service and printers – they really test my patience! The most rewarding part of serving with Alpha Ministries is seeing God provide for every challenge, obstacle, need, risk, uncertainty, and set-back on time. The greatest example of God's provision I have been privileged to see is our Frontline Messengers, who minister under the most trying circumstances, yet they are not distracted from their mission to evangelize for God's glory. Collectively, they have made such an impact on my life.
The faithful partners and longtime friends of Alpha Ministries never fail to humble me. Their generosity, concern, and personal interest in the ministry are always such an encouragement. Through the years, it has been such a blessing to interact with supporters and get to know them on a personal level. Often the Lord will impress a supporter's name on my heart, or someone will call or write in with a special need that I am honored to lift before the Lord. A recurring prayer for our supporters is gratitude to the Lord for His people who willingly share of their resources for Kingdom work and for God's continued blessings upon them."