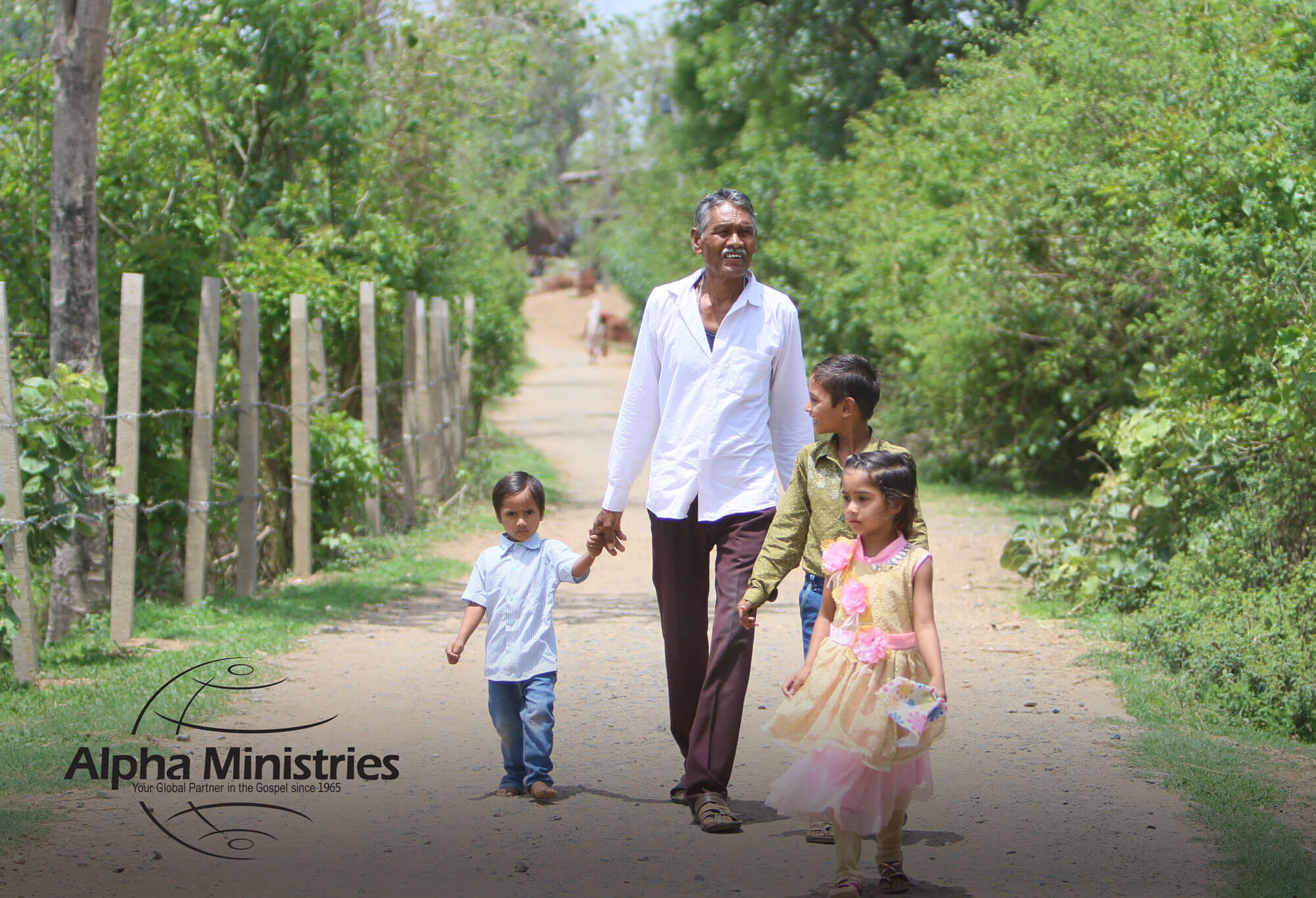 The Gospel is taking root in Zand Village
Zand village in Gujarat, India is famous throughout the region as a pilgrimage site because of the 30-foot tall statue of the popular god, named Hanuman, that is located there. For the last ten years, Alpha Ministries has served the people of Zand through various outreaches including medical camps and children's programs, however, we have not had a church there.
Last year, the Lord put it in the hearts of some of our church members from neighboring villages to begin visiting the people of Zand weekly to hold prayer meetings and eventually plant a new church. What began as a small house prayer service with 10 people in attendance has since become a growing church with many coming to faith in Christ. The first church in Zand village has been established within a stone's throw of the Hanuman  statue.
At Christmastime, the members of the church wanted to host a Christmas program, so they sent out 300 invitation cards to relatives and friends in five neighboring villages. Out of that number, 150 adults and 160 children gathered together for the celebration. It was an amazing program that kept all in attendance in rapt attention. The Gospel was presented through song and dance, and ultimately preached with great boldness. At the end of the program, 45 people indicated their decision to follow Christ as their Savior and 11 people obeyed Christ in water baptism.
Until now, the villages all around Zand have been without a gospel witness. Now, through the Christmas programs, our church planters have established contacts in 5 villages and ministry has already launched 3 new churches.
We praise God for the glorious opportunity! Even in very difficult circumstances, there are ample opportunities to share Christ.
Please join us as we pray that the seeds sown will produce much fruit for the glory of God in the days ahead, and that churches will be established in the villages and surrounding Zand. Thank you for standing with us in the gap.