V.I.T.A.L – Vocational Instruction Transforms a Life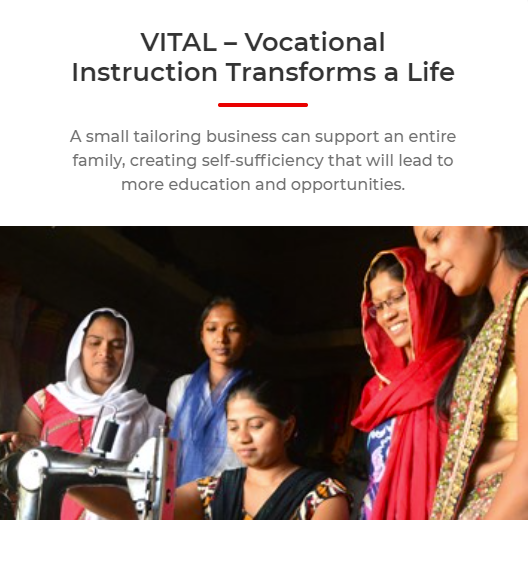 The ISSUE
In developing countries like India, poverty is perpetuated by lack of education and skills.  Poorer children cannot attend school due to fees, sickness from unclean water, or the necessity of having to work to help the family with income.
The INSIGHT
Through our project, Vocational Instruction Transforms-A-Life (V.I.T.A.L.), Alpha Ministries is breaking that cycle of deprived education through vocational training in areas like sewing and embroidery.  The empowerment of self-sufficiency can break many bonds that the enemy can use to discourage and suppress. 
The IMPACT
A small tailoring business can support an entire family, creating self-sufficiency that will lead to more education and opportunities. Introducing an impoverished family to the God of Heaven who cares about their daily needs has proven to be an effective means of evangelism.
The INVESTMENT: $125