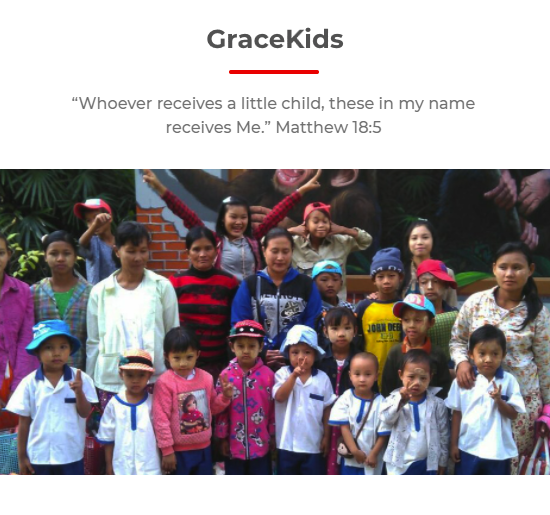 The ISSUE
Many families cannot afford the necessities for their children.  The struggle to put a roof over their heads and food into their stomachs makes the additional challenges of providing school supplies and sending their children to school next to impossible for these parents.
The INSIGHT
By investing in GraceKids, you will come alongside these struggling families and provide hope of a future for boys and girls across South Asia. Your gift will see that children have food, shelter, clothing, shoes, education, healthcare, blankets, and even bicycles to help them travel long distances to school.  Most importantly, your gifts will provide love and care for hurting and rejected children. These boys and girls will have the opportunity to have a personal relationship with the God of Heaven who loves them.
The IMPACT
We are grateful that our donors have made an eternal difference in the lives of children.  Your investment of any amount will be an answer to prayer.  A special gift of $100 will provide the opportunity for education by purchasing a bicycle for a young person to attend school in a distant village.  
The INVESTMENT: $35 – $100 (suggested)