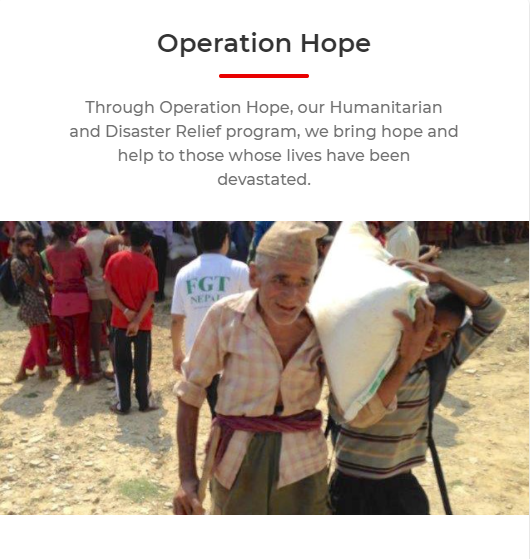 The ISSUE
When catastrophic emergencies strike– such as earthquakes, floods, drought, famine, or landslides—those affected are often brought face-to-face with the reality of human vulnerability and need. These disasters destroy homes, businesses, crops, livestock, and can injure or kill thousands.
The INSIGHT
Through Operation Hope, our Humanitarian and Disaster Relief program, we bring hope and help to those whose lives have been devastated. This is a life-sustaining and essential humanitarian aid and relief service.
The IMPACT
When religious and caste systems leave people hungry and hopeless, your gift can provide a family with supplemental food staples (rice, lentils, tea, beans, milk powder, and oil) for a month and open doors to share the gospel with those who might otherwise never hear the message of Jesus Christ.  Your gift can provide a family going through natural catastrophe with emergency relief and help and hope for a new life through Jesus Christ.
The INVESTMENT: $50