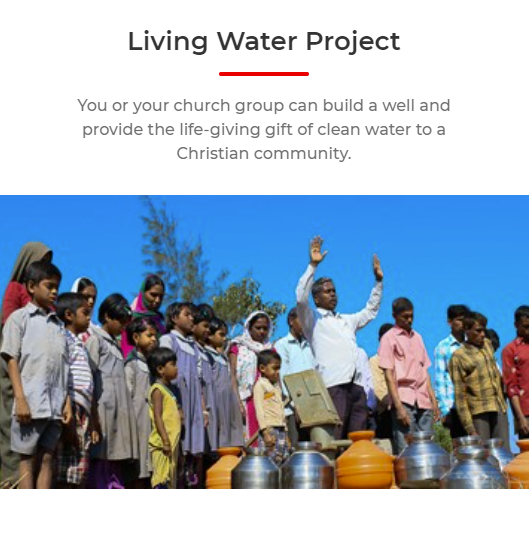 The ISSUE
Water is a basic human need, and without it, survival is not possible! Over 1 billion people outside the United States do not have access to clean, safe drinking water. 3.4 million people die each year from scarce and contaminated water sources. Millions of women and children spend several hours each day collecting water from distant and polluted sources. The time it takes to walk the average 3.7 miles for clean water is time not spent working and earning an income, generating jobs, caring for family members, or attending school.
The INSIGHT
At any given time, half of the world's hospital beds are occupied by patients suffering from diseases associated with lack of access to clean water. Diseases from dirty water kill more people every year than all forms of violence, including war. Furthermore, there is a huge injustice–due to the ongoing persecution of Christians, the government often withholds money for digging wells in communities where Christian families live.
The IMPACT
You or your church group can build a well and provide the life-giving gift of clean water to a Christian community. For $3800 per well, you can build a well today and can help bring water to people in need. Each well can change the lives of 100-400 people by providing safe, clean drinking water. They, in turn, will share that water with the unsaved within their community as a witness for the One who is the "Living Water" (John 4:14).
The INVESTMENT: $3,800.