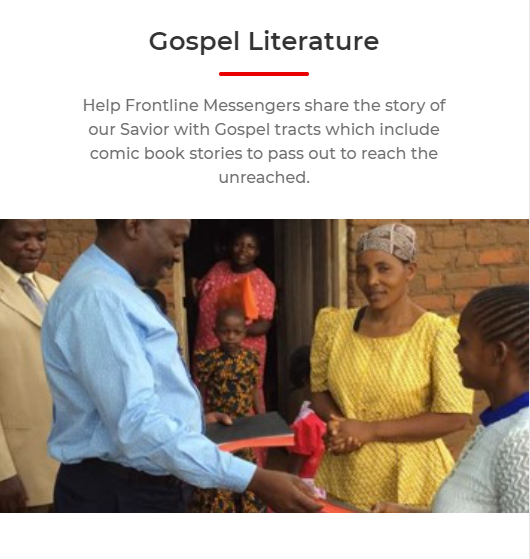 The ISSUE
Literature is treasured in Asia, so a packet of Gospel tracts is a gift that you can be sure will be passed on and read by others.  But this literature is not just for entertainment, it provides eternal life changing truths by introducing the love of Christ to many people that have never heard the Gospel.
The INSIGHT
Frontline Messengers share the story of our Savior with Gospel tracts which include comic book stories. These are passed out to engage and reach the unreached.
The IMPACT
For a minimal investment of $2 will provide 100 Gospel tracts for a native church planter to share.  That is an eternal impact potentially for just 2 cents per soul reached.
The INVESTMENT: $2