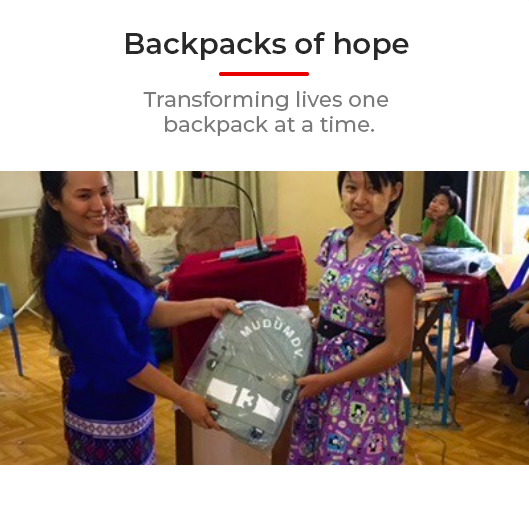 The NEED
All children face similar struggles, but those in impoverished countries have compounded problems. Each day they face difficult survival challenges. Education is crucial, but for many poor children, their families cannot afford even simple school supplies.

The SOLUTION

Alpha Ministries places a backpack filled with grade-specific required resources (notebooks, pencils, pens, uniforms, etc…) that equip the child to succeed in their education. When able, we place a Bible in the backpack. In restricted areas, our notebooks and books include inspired quotes that lead the child to truth and hope.
The IMPACT
Each recipient is encouraged to know that someone cares for them enough to invest in their lives. With the proper materials for school, they can concentrate on their tasks and many have renewed hope in the future.
The INVESTMENT: $25