Save a Life with a Safety Net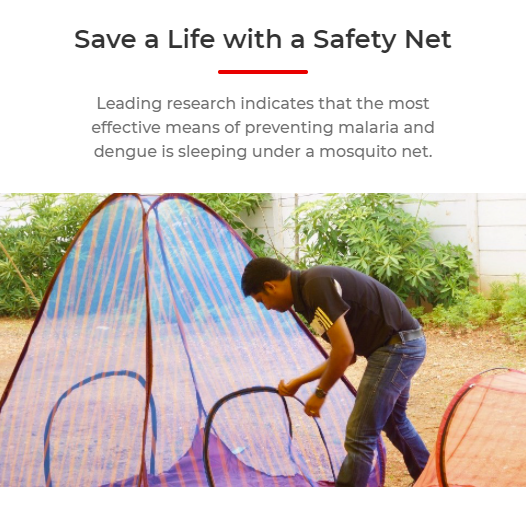 The ISSUE
Malaria and dengue fever, both mosquito-borne diseases, are huge killers in India. In fact, during the yearly monsoon season, torrential rains bring hordes of mosquitos, diseases, and death.  Most often, it is the poorest of the poor who become deathly ill and succumb to these dreaded diseases.  
The INSIGHT
Leading research indicates that the most effective means of preventing malaria and dengue is sleeping under a mosquito net. These nets are lightweight, breathable, and lifesaving.  Alpha Ministries has helped through a new ministry to provide mosquito nets for families in India. 
The IMPACT
According to the Malaria Consortium, "insecticide-treated nets can avert around 50% of malaria & dengue cases and reduce child mortality by approximately 18%."  One mosquito net cost is $10 and protects up to three children.  So far, Alpha Ministries has distributed 10,000 mosquito nets.
The INVESTMENT: $10