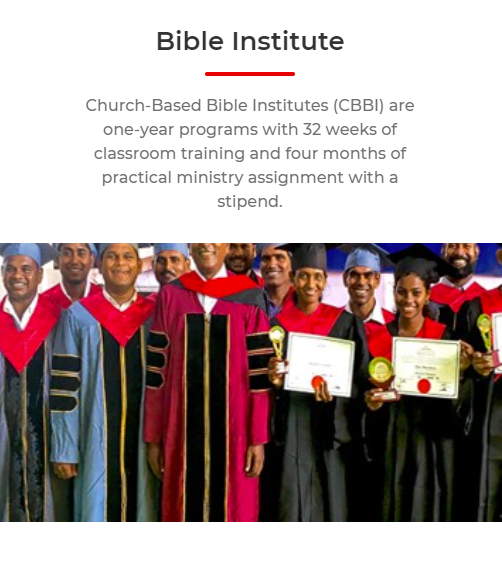 The ISSUE
Leaders called into the service by the Lord need sound Biblical training to be equipped for a life of service. To facilitate ourFellowship planting movement, equipping the leaders and empowering them to do the work is a must.
The INSIGHT
Church-Based Bible Institutes (CBBI) are one-year programs with 32 weeks of classroom training and four months of practical ministry assignment with a stipend. At CBBI, frontline leaders are taught essential Biblical study techniques to help in developing a disciple-making church. In the 32 weeks of classroom training, these leaders are given basic introductions to the Old Testament and New Testament, church history, sermon preparation, doctrine of church and missions, contemporary religions, pastoral theology, leadership, stewardship, evangelism (personal and Biblical methods of evangelism) developing small groups, and management skills.
The IMPACT
Our goal is to instill in each student the vision to take the Gospel to the unreached while providing on-the-job training through ongoing outreach ministry, giving them quality instruction in the Word of God, and preparing them for pioneer work, hardship, persecution, and a life of faith through Jesus. To give one year of CBBI training for one native leader is $600 per year.
The INVESTMENT: $600