Bible and a Backpack project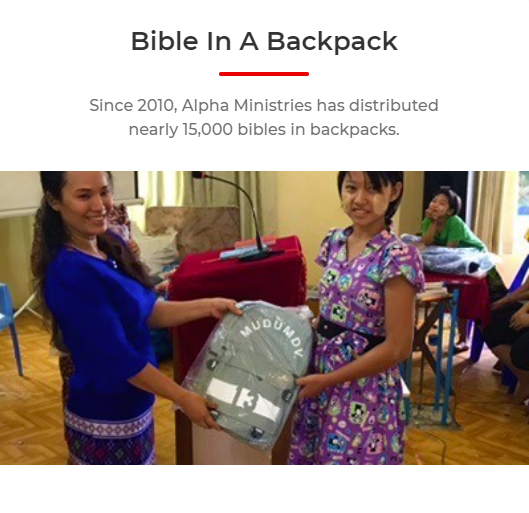 The ISSUE
All children face similar struggles, but those in impoverished countries have compounded problems due to the extremely difficult daily circumstances. Schooling is critical, but for many poor children, their families cannot afford even simple school supplies they need.
The INSIGHT
By offering the Truth, Alpha Ministries places a Bible in a backpack filled with grade-specific supplies (notebooks, pencils, pens, erasers, sharpeners, and more). The school supplies help children succeed in their education while the Bible gives them the very Word of God, a lasting Truth planted in their hearts!
The IMPACT
Since 2010, Alpha Ministries has distributed nearly 15,000 bibles in backpacks. The Bible in a Backpack program communicates hope and truth to young people.
The INVESTMENT: $20