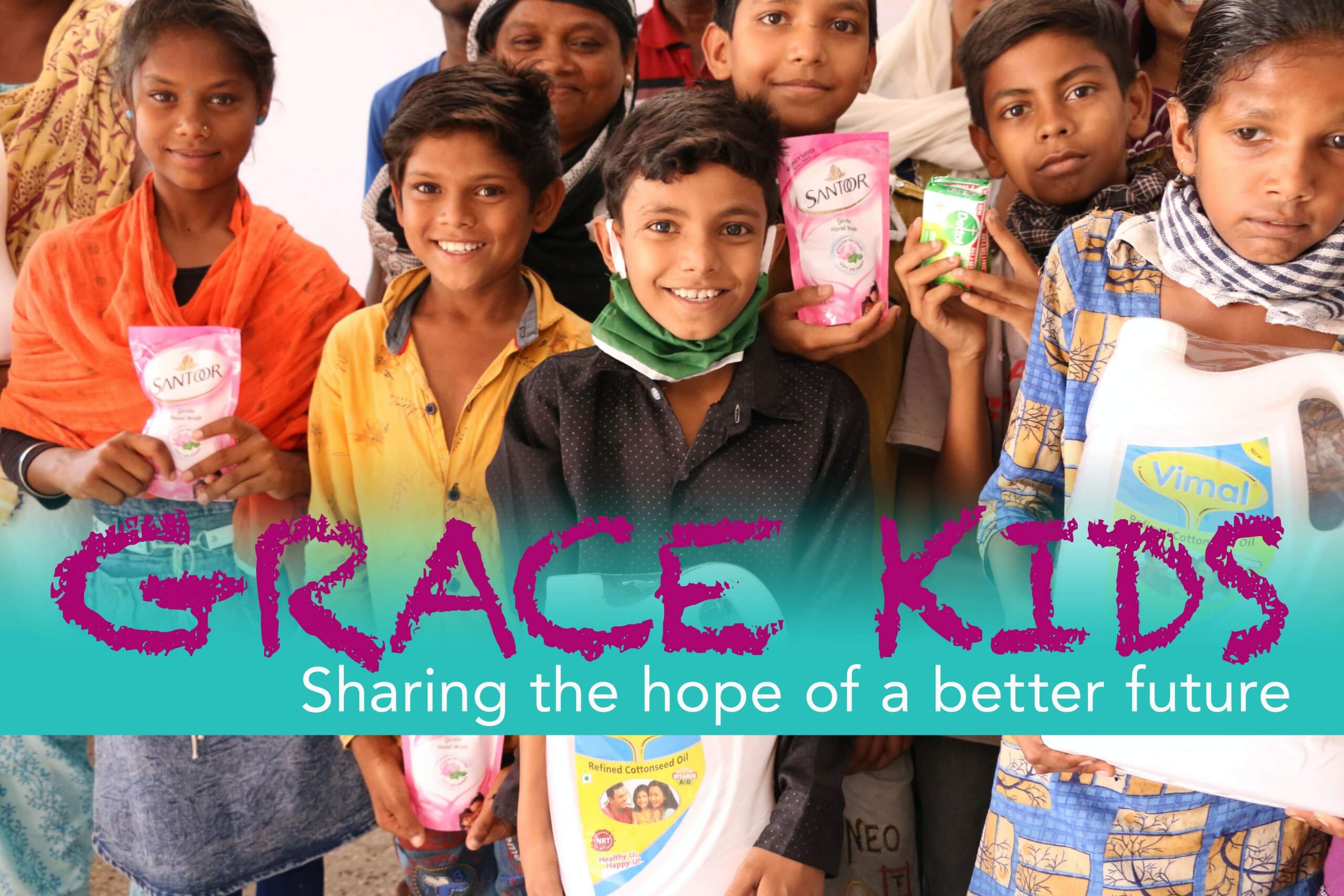 Every child deserves the chance to reach his or her God-given potential. Your prayers and generosity help impoverished children do so!

Rajan comes from a very poor family in a village in South Asia. Like most of the impoverished families we minister to in the region, they barely have enough to provide a roof over their heads and food. There's nothing left for school supplies and education beyond the basics. Thanks to caring people like you, Rajan received a sponsorship through Alpha's Grace Kids Believer's Care program when he was in sixth-grade. That was three years ago, and today, with the Lord's help, Rajan has blossomed to a great young man. He says, "At Grace Kids, I have learned about Christ, and how to develop regular prayer and Bible reading habits. I am so very grateful for the sponsorship that has allowed him to receive a good education so one day, I can help my family." The yearly provision for his educational, economical and physical needs has given him the opportunity he needed to break the chains of his past and poverty, and to have hope for a better future.

Sakina began attending Grace Kids when she was just 5-years old. She comes from another small village in South Asia, of another faith. She didn't know anything about Christ, or things like basic hygiene. Her Grace Kids sponsorship has helped her tremendously. The teachings she receives in Believers Care homes, CBC and VBS helped her to know Christ personally and she received Him as her personal Savior and Lord. She has also learned many other things, including about hygiene and how to take care of herself. She has also received financial assistance for her school and tuition. The quality education she received prepared her to complete her first year of college this year! She is doing very well in her studies and is so very thankful to the Lord and to Alpha Ministries for nourishing her spiritually and academically.

Suman is 15-years old and lives with her uncle in a rural area of North India. She had never heard anything about Christ until she was enrolled in Grace Kids Club when she was in seventh grade. She began to grow curious as she heard stories, and the various CBC & VBS programs helped realize how badly she needed Jesus in her life. Earlier this year, she made the decision to be water baptized. She credits the Lord with helping her every day in her academic studies and in her ability to study His Word and spend time in prayer. "I know I wouldn't be where I am today if not for the assistance I received from Alpha Ministries," Suman shares.

Did You Know?
Nearly 40,000 children are abducted every year in India, of which 11,000 remain untraced according to a report by the national Human Rights commission of India. Only 10% of human trafficking in India is International, while almost 90% is interstate. NGO's estimate that 12,000 to 50,000 women and children are trafficked annually for the purpose of commercial sexual exploitation.

We are grateful for the ongoing prayers and support for this work that makes such victories possible for kids all across South Asia, India and Africa!